About Tanzania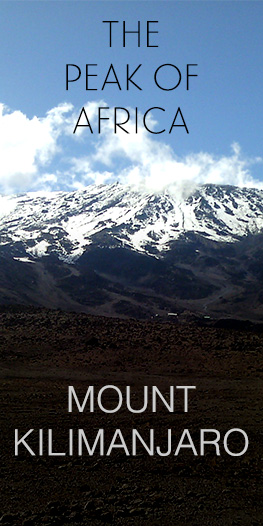 Tanzania is an East African country known for its vast wilderness areas. They include the plains of Serengeti National Park, a safari mecca populated by the "big five" game (elephant, lion, leopard, buffalo, rhino), and Kilimanjaro National Park, home to Africa's highest mountain. Offshore lie the tropical islands of Zanzibar and Mafia Marine Park, where whale sharks swim through reefs.
Capital: Dodoma
Currency: Tanzanian shilling
Population: 49.25 million (2013)
Tanzania, truly, is a safari destination without peer. The statistics speak for themselves: an unparalleled one-quarter of its surface area has been set aside for conservation purposes, with the world-renowned Serengeti National Park and incomprehensibly vast Selous Game Reserve heading a rich mosaic of protected areas that collectively harbour an estimated 20 percent of Africa's large mammal population.
And yet there is more to Tanzania than just safaris. There is Mount Kilimanjaro and Meru, respectively the highest and fifth-highest peaks on the continent. And Lakes Victoria, Tanganyika and Nyasa, the three largest freshwater bodies in Africa. Then, of course, there is the magical 'spice island' of Zanzibar, the highlight of a vast Indian Ocean coastline studded with postcard-perfect beaches, stunning offshore diving sites, and mysterious mediaeval ruins.
It doesn't stop there.
Rising from the sandy shores of Lake Tanganyika, the forested Gombe Stream and Mahale Mountains National Parks vie with each other as the best place in the world to track wild chimpanzees. Closer to the coast, the isolated massifs of the underpublicised Eastern Arc Mountains have been dubbed the 'African Galapagos' in recognition of their wealth of endemic plants and animals. And Tanzania's daunting natural variety is mirrored by a cultural diversity embracing 120 distinct tribes: from the iconic Maasai pastoralists of the Rift Valley, to the Arab-influenced Swahili of the coast, to the Hadzabe hunter-gatherers of Lake Eyasi.